Here at Brian J. Williams, M.D., P.C. we are committed to our patients and referring physicians to provide the best service anywhere.
Welcome to Brian J. Williams, M.D., P.C. Dermatology, a premier dermatologist in Midvale, Utah!
At Dr. Brian J. Williams, M.D., P.C. Dermatology we are committed to our patient's individual skin care needs. Our patients can be confident that they are receiving the safest and best skin care treatment available. We specialize in all skin conditions, ranging from mild problems, such as acne or eczema, to more severe conditions such as melanoma or other types of skin cancer.
We are also specialists in the area of cosmetic dermatology. Our dermatologists in Salt Lake City provide expert cosmetic services and can answer any questions you have about procedures you may be considering. We offer an extensive range of cosmetic services and products that will help you look and feel your best.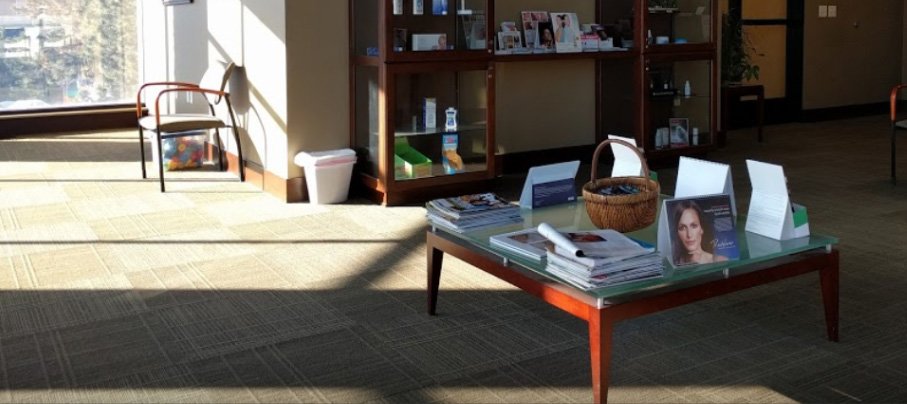 WHAT OUR PATIENTS SAY ABOUT US
Just took my daughter to Dr. Williams for the first time. He was fabulous. He is different than a usual Doctor, being that he is lighthearted and fun. A little sarcastic in a good way. I'm happy I was referred and will continue to go there. Having said that, the staff did make a mistake when calling to remind me of the appointment. I corrected than and all was good. It was a beautiful, clean office.

I love seeing Dr. Williams. I have been seeing him for 13 years and have had no problems.

I read some of these reviews and wonder who these people are. The staff was easy to deal with, The PA (can't remember her name) was great, answered all my questions, listened to concerns and spent time with me. Couldn't have asked for an easier better experience. Not sure what some of these negative reviews were about.

Dr. Williams is great. He is a good doctor with a great sense of humor. He does a great job. He is quick and efficient and his staff is very nice.

Dr. Brian J. Williams, gave my husband and I a thorough dermatological exam, providing us with the comforting assurance that we are free of skin cancers at this moment in time. He also administered cryosurgery on blemishes, which have given us some concern, in a rapid and relatively painless fashion. He gave us a prescription for a minor skin problem and provided some excellent hair care advice. He's articulate and knowledgeable about history and travel. I am actually looking forward to our visit with him next year, which is not something one could say about all medical professionals.
OUR SERVICES INCLUDE:
Treatment and diagnosis of
Psoriasis
Warts
Skin Growths and Cancers

General Dermatology
Eczema Treatment
Blue Light Therapy
Cosmetic
Our Care Providers
Our Dermatologist and Providers have had years of training and experience. They are able to diagnose skin conditions that may be difficult to differentiate because of their similar appearance or symptoms. The expertise and experience of Brian J. Williams, M.D., Amber Lucey, FNP-BC, and Ruth Kennedy FNP-BC makes us capable of providing treatments tailored to our patients' needs.
Whether you are dealing with rashes, acne, or other skin problems, our care providers will answer all of your questions and recommend the safest and most effective treatments for your skin. In addition, we treat various conditions concerning hair and nails too.
Our office is always open to new patients. Whenever possible, we offer same-day consultations. Our convenient location in Midvale is ideal for patients coming from Sandy, Cottonwood Heights, Murray, or any other surrounding areas.
Call us to schedule an appointment today and let our dermatologists in Salt Lake City, provide you with the skin care treatment you need to achieve your best skin.